Welcome to the Teachers' page of What A Year! Below are some helpful documents, created by teachers themselves, for using What A Year! as a teaching tool.
If you'd like to receive the What A Year! monthly e-mail announcement, just sign up. Tell us your name, school, subject and e-mail address.
Thanks.
The What A Year! team.
HOME | ABOUT | ARCHIVES | TEACHERS | LINKS | CONTACT

All content on this site is © Massachusetts Society for Medical Research or others. Please read our copyright statement — it is important.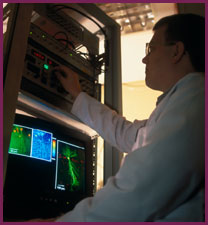 Sign Up for our Monthly Announcement!
...or

subscribe to all of our stories!



How Do You Use What A Year!
Please let us know how you have used What A Year! in the classroom or beyond it. We'd love to hear good ideas for improving life sciences education. Email us at: TeachersRespond@WhatAYear.org

Thank you.
What A Year! is a project of the Massachusetts Society for Medical Research.
And it is funded by a grant from The William Townsend Porter Foundation